Infinity® Greenspeed 26 Central Air Conditioner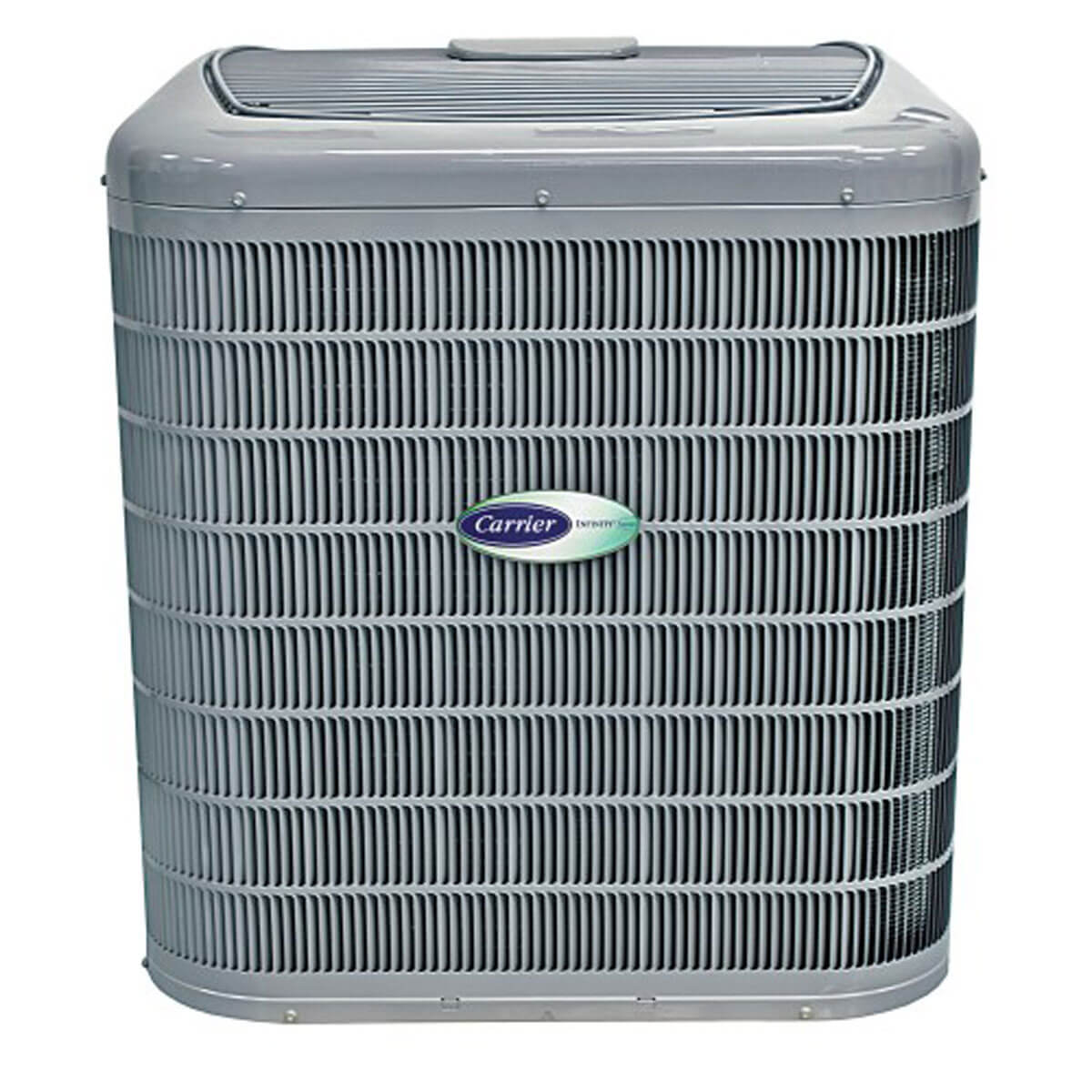 The only brand to have 25%-100% operating range in 1% increments.
The Infinity 26 air conditioner with Greenspeed intelligence takes Carrier's most advanced technology to the next level.  This energy-efficient AC unit offers enhanced cooling, extra energy efficiency, and ultra-quiet comfort where it matters most: your home.
Greenspeed intelligence is created by pairing adaptable-speed technology with the Infinity System Control. The unique, variable-speed compressor of this unit, allows it to literally adapt its output to the needs of the home. With infinite adjustments between 25 percent and 100 percent capacity, it gives your home exactly the amount of cooling required.
The Infinity Greenspeed air conditioning system operates longer at steadier, lower capacities that ensures incredible energy efficiency and quiet operation with tighter temperature control than standard systems. Contact your local HVAC contractor for a free, in-home consultation today.
Standard Features
Includes Greenspeed intelligence
Up to 50 percent quieter than other brands
Advanced humidity control can remove up to 400 percent more moisture than standard systems
Fully variable-speed compressor operation helps reduce indoor temperature swings
Over-the-air software update capabilities
WiFi connectivity for enhanced service & diagnostics
Compressor sound blanket and Silencer System II™ design
Filter drier system protection from moisture and contaminants
WeatherArmor™ Ultra protection for durability
Non-ozone depleting Puron® refrigerant
Efficiency
Up to 26 SEER
Up to 16.5 EER
Recognized as the Most Efficient of ENERGY STAR® 2020
---
Find a dealer near you to install this product!
Once you find a dealer, ask for a free, no-obligation quote for upgrading or repairing your existing home heating and cooling system.