Infinity® Greenspeed 24 Heat Pump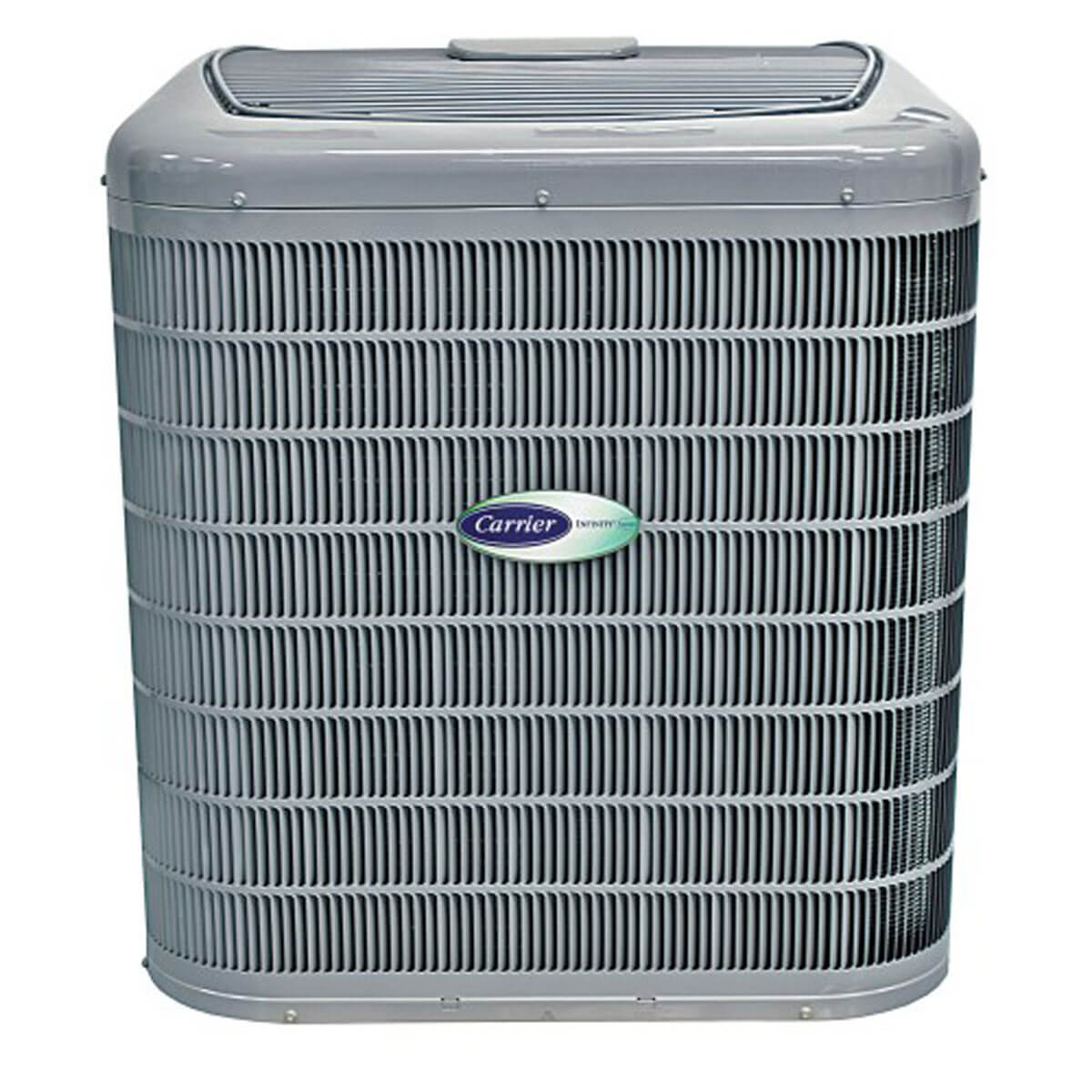 The Infinity Greenspeed 24 heat pump takes Carrier's most advanced technology to the next level.
Greenspeed intelligence is created by pairing adaptable-speed technology with the Infinity System Control. The unique, variable-speed compressor of this unit, allows it to literally adapt its output to the needs of the home. With infinite adjustments between 25 and 100 percent capacity, it provides you with only the amount of cooling or heating necessary.
This allows the system to operate longer at steadier, lower capacities ensuring the highest in energy efficiency and the most quiet operation with tighter temperature control than standard systems.
And, it's seldom you can upgrade your system a component at a time. Most often, the leap to higher efficiency and better comfort via a communicating system for that home you love, can mean you have to deal with the cost of a whole system even though only your outdoor cooling unit has called it quits.
Your Carrier expert can help you determine if it can work with your existing indoor unit so you can upgrade in steps.
Standard Features
Greenspeed intelligence
Up to 50% quieter than our nearest competitor
Quiet Mode feature enables homeowners to cap sound levels at 69 dBA
Advanced humidity control – Can remove up to 400% more moisture than standard systems
Fully variable-speed compressor operation helps reduce indoor temperature swings
Over-the-air software update capabilities
Bluetooth® connectivity for enhanced service & diagnostics
Compressor sound blanket and Silencer System II™ design
Filter drier system protection from moisture and contaminants
WeatherArmor™ Ultra protection for durability
Non-ozone depleting Puron® refrigerant
Efficiency
Up to 24 SEER
Up to 15 EER
Up to 13 HSPF
Recognized as the Most Efficient of ENERGY STAR 2020
Performance
Optimal summer dehumidification
Load matching performance with speed ranges between 25 and 100%
High-ambient cooling operation up to 125° F
Low-ambient cooling operation down to -15° F
Hybrid Heat® system compatible
Sound: as low as 51 decibels
---
Find a dealer near you to install this product!
Once you find a dealer, ask for a free, no-obligation quote for upgrading or repairing your existing home heating and cooling system.